The New Year's party time is around the corner and everyone is are pretty much excited to enjoy every ounce of it. With many guests to be invited and much more work to be done for the very first day of the year, you must be thinking of new ideas to implement on the day. To make the party much more gratified games are a must. Just because you are grownups, you need not shy away from playing games. In fact games are designed for every age and adults do have games too. We have brought before you some outstanding New Years Eve Games For Adults that you can play on the Eve with all your guests present. These games will cheer you up for the upcoming year. So, without any further ado give them a look!
New Years Eve Games For Adults
The games that we are going to list out here will surely make your guests go aww. They will remember the Eve until the next New Year just because of the games you have made them play in your party. These games are very quick and easy to play and doesn't need huge budget. Mostly at-home supplies would be good enough to play these games. No pre-planning is required as well. As soon as you check out this article you can execute the game with your guests and family members.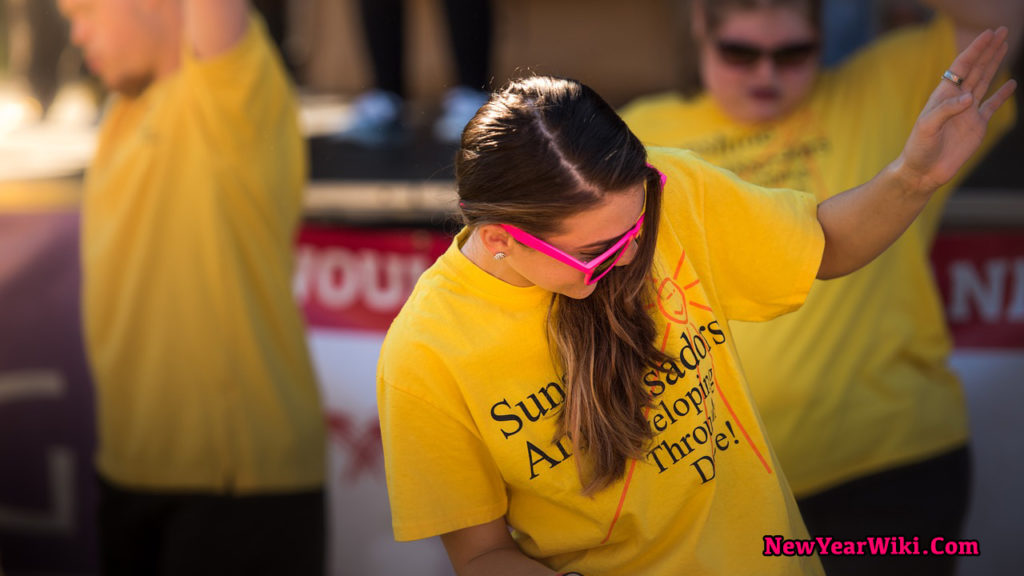 These New Year's Games For Adults are buoyant and you will have a cheerful year ahead for sure if you start the Eve playing them. You will not get bored of playing these games as they will be quite interesting and entertaining.
1. Highlights of the Year
This is a fun game to play as it involves Q&A session. You will need to ask your guests their favorite movie of the year, hardest they laughed this year, the most memorable occasions in the year, best thing they did, resolutions etc. This is a great way to find out what has happened in each other's lives and share the happiness. Instead of directly posing the question you can prepare printable cards with the questions and show them to get the answer.
2. Banana Bump
Banana bump is a fun game to play with the guests. You will need a banana and an orange to play this game. You will also need hula hoop which needs to be placed at the center of the room. Now ask your guests to form a circle around the hoop and push the oranges into the hula hoop with the help of bananas. The twist in the tale is that the bananas are hanged to the players' waist just about a foot from the ground. Without using their hands players need to push the orange into the hoop and the first one to do it successfully will be the winner.
3. Resolution Guessing Game
Resolution guessing game is among our list of Best New Years Eve Games For Adults. Resolutions are the first thing to come in mind when we think about the New Year. Resolutions can be quite demanding at times and could be progressive and productive in nature if implemented aptly. Mostly everyone makes resolutions whether they follow it or not. This New Year ask your guests to jot down their resolutions on a piece of paper and collect them all. Put them into a bowl and take a resolution paper out and read it loud. Ask your remaining guests to try and guess whose resolution it is.
4. Balloon Pop Charades
You will need pen, paper and balloons. Write down different words on a paper and put them each in a balloon. Ask your guests to pick a balloon, pop it and read the word written on it. Now ask them to act the word and other players to guess. The player who takes less time to make other players guess the answer will emerge as the winner.
5. What are You Wearing
Tag a bag and fill it with funny clothes. Let all your guests sit in a circle and ask them to pass the bag. Play music and when the music stops the player who has the bag have to pick a costume from the bag and wear it upon. Play until all the guests were dressed funny. You will see many laughing faces while playing this game.
6. Cotton Ball Race
Cotton Ball race game is again one of the Fun New Years Games For Adults. As the name says, this game uses cotton balls and bowls. Divide your guests into teams. Take a rug and mark a line on it and place a bowl of cotton balls and Vaseline on a table. Somewhere far in the same room place a table and an empty bowl. Ask the teams to line up and at the count of 3 ask them to go dip their nose in Vaseline and then dip their noses into bowl of cotton balls and race to the bowl designated for their team and put the balls into the bowl without using hands. The team that completes all the balls in the first bowl will be declared winner. This game can be played individually instead of teams.
7. Minute to Win It
Minute to win it is a super popular game as we all know. It can be played at a new party as well. The game gets excited only when you have great tasks at hand. Prepare a list of tasks and when you are all set to play the game, give the task to the player and ask them to complete it in a minute. Set the timer and the one who completes the task in time will be the winner.
8. Beverage Relay Race
If you are still looking for more New Year Party Games Ideas For Adults then take a look at this game. You will need champagne flutes and two bottles of champagne or some other beverage bottles. Ask the interested players to sit at a table and put a bowl full of beverage, a teaspoon and an empty bottle. Using the spoon the player need to fill the empty bottle with the beverage. The player who fills most part of the bottle in less time remains the winner.
Well, these are the New Years Eve Games For Adults that we have specially sorted out for you. We hope you like them and play them on the Eve to make it memorable for you as well as your guests. If you find our article helpful, do bookmark our website – NEWYEARWIKI.COM and keep checking this space for more entertaining stuff.