With the forthcoming New Year everyone are busy prepping for the most happening events. New Year's party is one such big event where people dance like there is no tomorrow. If you are a good dancer and planning to rock the dance floor with your steps then you must definitely need foot-tapping numbers playing in the background. If you are in search for the best New Year's Eve Song then here are some of the best ones for you. We have compiled a list of top 10 songs that you can play in your New Year's Eve party.
10 Best New Year Songs
The New Year's party is something that everyone looks forward to. It is full of Josh and people join together to forget everything and just dance and celebrate all the night. While on one hand they start their countdown, on the other hand, they dance to the most popular chartbusters. Especially songs that perfectly go hand in hand with the New Year's party are played by the DJ. In order to have a blasting party, the songs should be selected very wisely. Strong drinks and best buddies combined with great music literally makes it worth the party.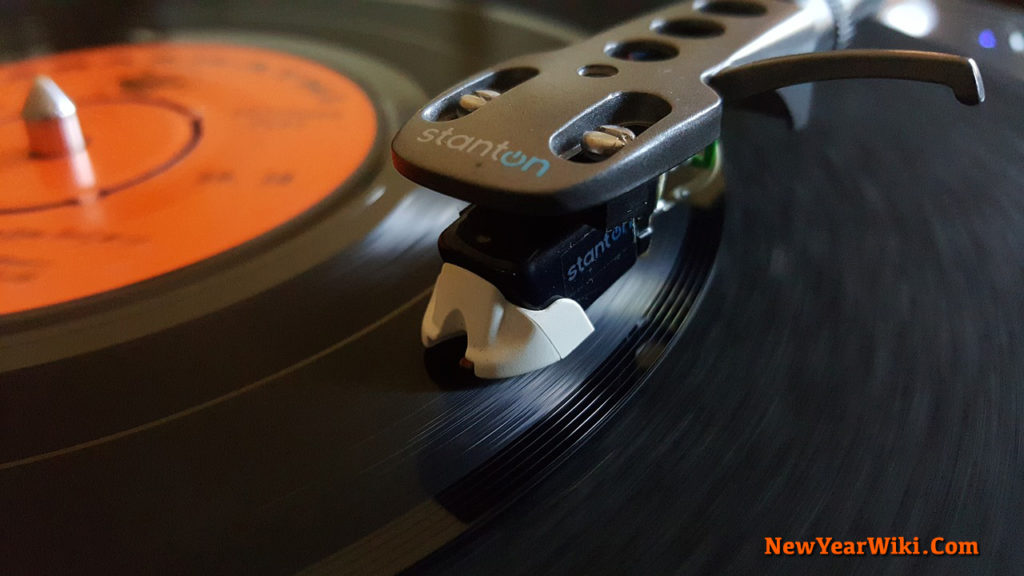 Until the New Year's Eve ball drop takes place you have enough time to play Happy New Year Song and dance it out on the floor. Here we have listed out songs from the old New Year classics to latest party numbers that will make your New Year's party a huge success. Queue these hit party numbers and make everyone present in the party shake their leg on the dance floor. 
1. Taylor Swift's "New Year's Day"
New Year's party without a song from the Taylor Swift's album cannot be tagged as a party. Her Reputation album is packed with massive hits and one song that shook the world is New Year's Day. This song is a must in New Year's party. The song is very simple and sweet and one will enjoy it to the core. 
2.Prince's "1999"
No matter how many calenders we change, the one song that stands strong even in this 2024 year is "1999" by Prince. It is one of those party Songs to Play on New Year's. The song has great meaning and that is, if tomorrow is the last day, you better make sure to make tonight the best night ever. With wonderful lyrics in the bag, this song is a great start to welcome the New Year.
3. Mariah Carey's "Auld Lang Syne"
Auld Lang Syne is one of its king New Year's song sung by millions on the eve night. It is written by Robert Burns and its meaning translates to 'old times'. Sung by Mariah Carey, this song is a super duper hit back then and even now. It is a great dance number and no one can resist from coming onto the dance floor. 
4. Europes' "The Final Countdown" 
If you are a lover of Classic New Year's Eve Songs then here you go. The final countdown is a great song by Europe. The song has great lyrics and it will make your New Year's celebrations most memorable. Composed by Swedish glam rock band, this song has everything that a New Year's Eve party song must have. Though the song is an old classic, it still makes one dance to the tunes. With melodious guitar tunes playing in the background you ought to to do the aur-guitar step.
5. Bon Jovi's "New Year's Day"
Jon Bon Jovi's again one of the Best New Year Songs. It is one among our list that shook the party songs. The lead singer of the band, Bon admitted that the song is a "rebirth for the band". It is one of the finest songs to listen on the New Year or before kicking off the year. 
6. U2's "New Year's Day" 
The chart topper song by Bono is "Nothing changes on New Year's Day."  It was again an old classic number from 1982 that is a huge pop hit song. One will go crazy for this song if it is played at top notch volume. So make sure to play this party song in your New year's party without hitting miss.
7. P!nk's "Raise Your Glass"
If you are looking for a rock song to play in your playlist on the Eve then look no further as we have got it for you. Rocker Pink's "Raise Your Glass" is a huge hit and is a perfect match for the Eve party. This song aims at encouraging those who are ignored and shunned bluntly. It is an invitation to those with a toast. In short, it is a food-good song with great meaning.
8. The Isley Brother's "Shout"
Shout is an extraordinary song by Isley Brothers. They literally brought life to the song with their unique kind of singing. This song will always go down as a must-play song on the New Year's Eve party. This song was so popular that it was even made its place in the movie titled Animal House. Then on, the popularity rose to next level. If you have time, do listen to it and we are certain that you will make it to your New Year's playlist.
9. Goo Goo Dolls "Better Days" 
There are many other super hit party Songs to Play on New Year's Eve. These songs will make you go aww. This song is an exact apt song to play in the 2024 New Year's party. The song fills the spirit of the listener with great hope. As hope is what everyone wants this year, get ready to play it in your party. Draw much-needed hope to start the New Year with excitement. 
10. Pentatonix' "New Year's Day" 
This is an ultimate song in our list to be played on New Year's Eve. The speciality of this song is that it is a cappella, means no instruments were used in the song. Instead all the five-member group sung the song with their vocals. This song is again a hope filled one and one who is looking for a great hope in the coming year should include it in their playlist. PTX has many hits under his hat and this is one among them.
So yes this is the list of New Year's Eve Songs that we have in our kitty right now. We shall append more and more to the list in the coming days. You can also jot down your New Year's Eve party songs that you usually play. Keep checking our space – NEWYEARWIKI.COM and also lend us your support by bookmarking it.