Every parent wants their kids to be obedient and well-behaved.  They try their best to raise their kids in the best way possible by inputting all the best things they have known all their lives.  To ring in the new year, we adults make resolutions. This has become a habit for us, but what about the kids? There is no age for making resolutions.  In other words, resolutions have nothing to do with the age. So, we are here with some funtastic New Year Resolution for Kids.  Read on!
New Year Resolution for Kids
This year try to habituate to your kids setting new year resolutions.  Let them know the importance of setting resolutions and working towards them.  It is a very good habit to follow the resolutions and live by them sincerely. Also, educate them in such a way that the resolutions they make are meaningful and of course useful.  If they lose any between the two, it will be difficult for them to find out the actual meaning of life and living. In order to start with, first explain to your kid what a resolution exactly is and why we set it.  Also, let them know the resolutions you have set and achieved so far in your life. This will encourage them to set a resolution too.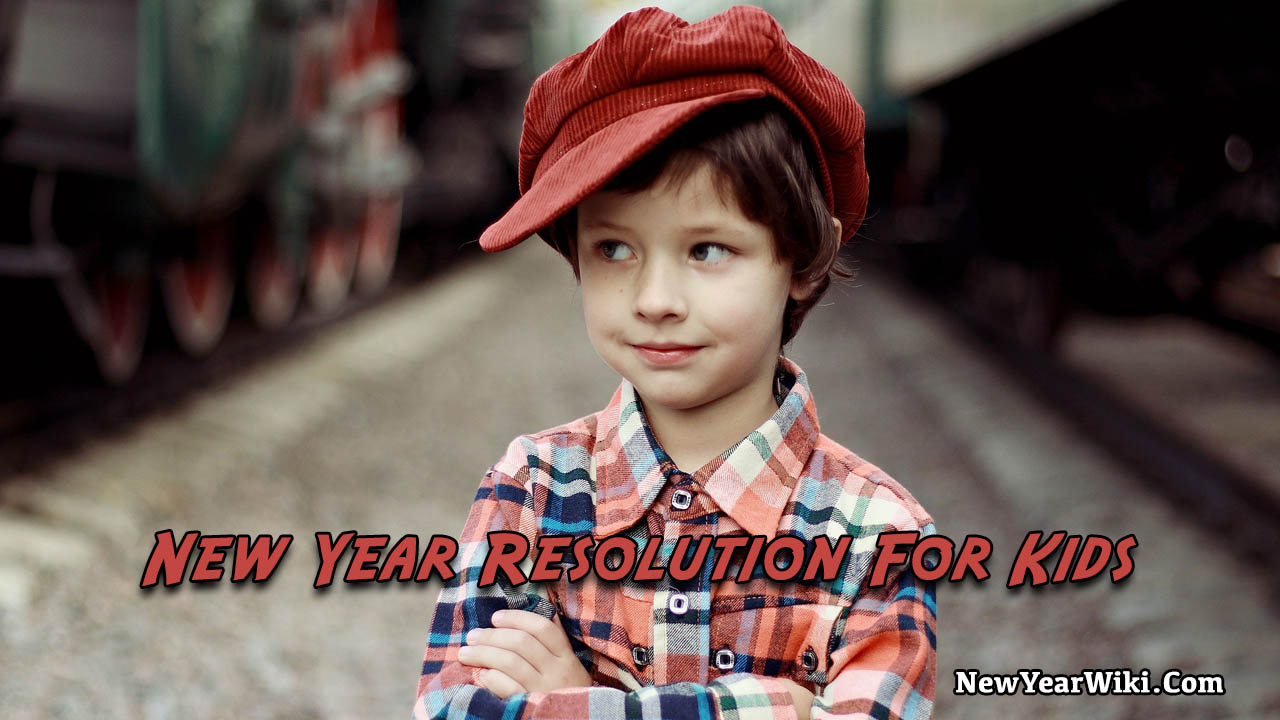 If possible, give them one or two live examples of what happens when we set a resolution and achieve it with much hard work.  They will certainly love the idea of resolutions and will instantly decide on a resolution to work on. Instead of you setting their resolutions, ask them for ideas and they will come up with unexpected answers.  Together make a good resolution for your kid and ask him/her to follow it as a routine every day.
Check –> Hilarious New Year Resolution Jokes
If you are looking for New Year Resolution Ideas For Kids 2023, then we are here to help you.  There are tons of ideas to make your kid take on a resolutions and stick to them.  Before getting started, remember that the resolutions should always be positive. Don't ever say that you are doing wrong.  Instead, say them that it would have been better if you did it this way. This will make them feel much better and gives them space to evaluate their doings.
Check –> New Year Resolutions Ideas for Students
Suggest him ideas like eating healthier, exercising, reading books, taking part in cleaning the house once a week, being kind with people around, conserving water, learning something new every once in a while, spending more quality time with family, reducing the time of using smartphones etc.  These resolutions will make your kid way more well-behaved and mannered than you think. Instead of asking your kid alone to do follow the resolutions, join the guns with him and make him achieve his resolutions successfully.
Check –> What is The History of New Year Resolutions
These are our collection of New Year Resolution For Kids.  We are sure you got enough of what you are looking for.  If you want more information related to this topic, visit us soon as we update the fresh resolutions here.  Don't forget to bookmark our website – NEWYEARWIKI.COM.