Though we have turned so modern with technology being used for doing almost every chore at hand, people are still after superstitions.  Superstitions still exist and surprisingly, they are sincerely followed on the New Year eve by many. The main and primary reason that makes the people believe strongly in these superstitions is that they are associated with good luck and bad luck.  We are here today to put before you some interesting yet shocking New Year Superstitions followed by the peers across the globe. Check them out!
New Year Superstitions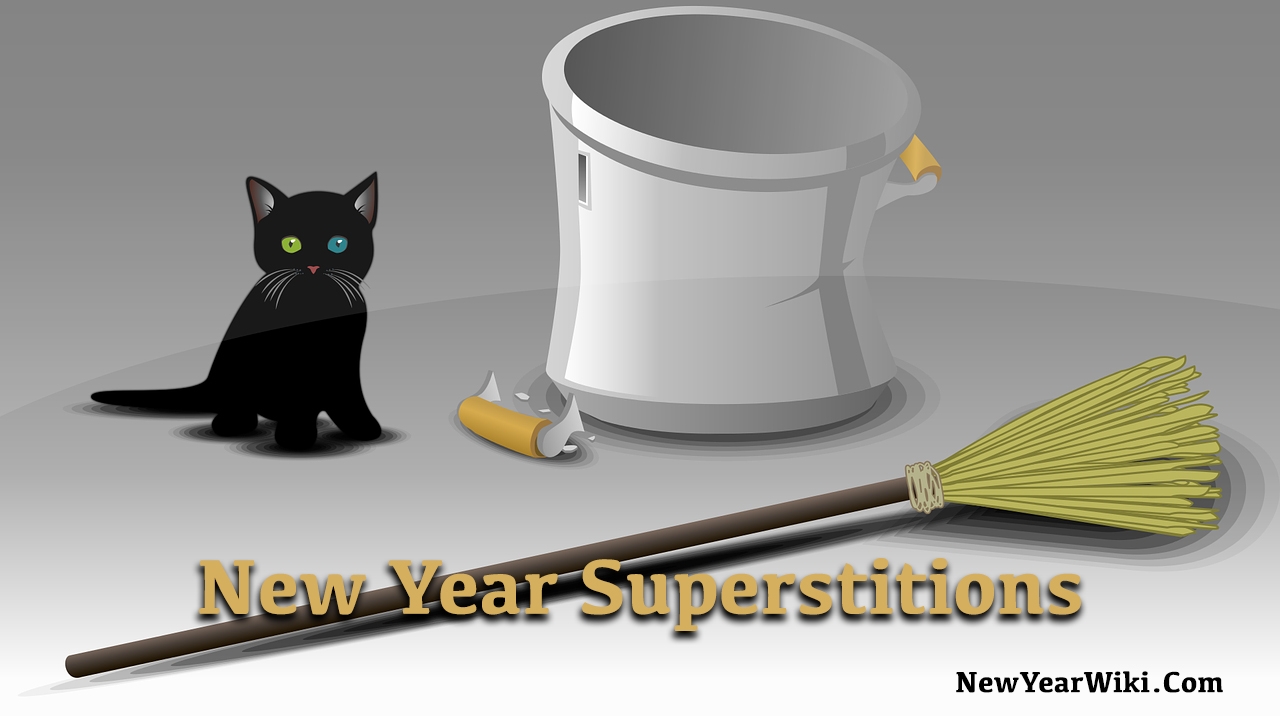 If this superstition is to be believed, people in Colombia carry empty suitcases around their block on the New Year's eve.  The meaning of this superstition is that, the year would be full of adventure. If you want the New Year to be adventurous, then better give this superstition a try.
Carry cash in hand in the midnight while welcoming the New Year.  Make sure to carry some liquid cash in your hands so as to ensure economic wealth in the New Year.
This specific superstition is believed to bless the person with success in whatever they step into.  If you want your life to take a romantic turn, then simply wear red underwear on the New Year eve. If you want to succeed in the preceding year then wear yellow underwear.
As a good luck pose, Italians eat lentils on the New Year's Eve.  This superstition says that eating lentils would attract wealth and prosperity in the new year.
New Year Good Luck Superstitions
There are many new year good luck superstitions that people abide by.  Check them out!
Spain people eat 12 grapes, one grape for each month totaling to 12 months as a good luck factor.  It is considered as a new year good luck superstitions by many over there.  Eating grapes would bring them good luck as per the talk.
If you want to attract good luck on the New Year eve, follow Americans and eat black eyed peas on the day.  They are said to bring good luck on the New Year day.
It is not a good idea to throw away food or waste food.  But this superstitious belief on new years eve says that throwing of bread against the wall will bring good luck.  This ritual is followed in Ireland where people throw a load of bread against a wall.  This will chase away the bad spirits and negative energy away from entering a pure, new year.
Our right side of the body seems to have been blessed for being used for all the good things.  In most of the cultures, only right hand and right leg are used by the people to start a new thing.  If you want your New Year to be right, then enter your home with your right foot forward. There exists such superstition and many do follow it sincerely.
Check –> New Year's Food Superstitions : What to Eat and Not Eat
New Year Bad Luck Superstitions
Doing laundry on the first day of the year is a new year bad luck superstition.  You better do it on the next day citing the superstition that these people believe in.  The washing of the cloths on the first day implies that washing away of all the good luck or losing a loved one.  So, it would be better off of your laundry on the first day according to this superstition.
Another superstition says that throw furniture out of the window.  This superstition is little difficult to follow as it involves chucking of furniture bought with hard earned dollars.  This superstition is followed by people in South Africa where the furniture like big fridge etc is thrown outside of the window to help forget the past sorrows and move on in life with new hope.
Ecuador people believe in burning the image of something that negatively affected them in the past year.  The superstition says that it will remove the negativity completely from entering the new year.
These are the New Year Superstitions that people across the world believe and follow wholeheartedly.  If you like any of the superstitions, you can give them a try too.  For more such interesting articles, visit our website often.