New Year is the biggest celebration not just for us, but for kids too. The holiday season of New Year makes them go crazy and they either stick to the idiot boxes all the time or indulge themselves in play ignoring the world around them. This New Year considering the pandemic most of us ought not to go out. It is a very good idea actually and to make the upcoming New Year the most happening one we have bought before you New Year's Movies For Kids. The list of movies that we are going to put up here will surely make your kids New Year a memorable one.
Here we will be talking about those movies that you can watch with your children at home. We are certain that you won't feel missing out on the parties and bashes out there as these movies replace them all.
Best New Year's Eve Movies For Kids
Though there are countless New Year Eve movies that anyone can watch, if we have to particularly have to talk about New Years Eve Movies For Kids, then we only have handful. But still these handful movies will definitely leave that special mark in your kid's heart after watching them, especially on the eve.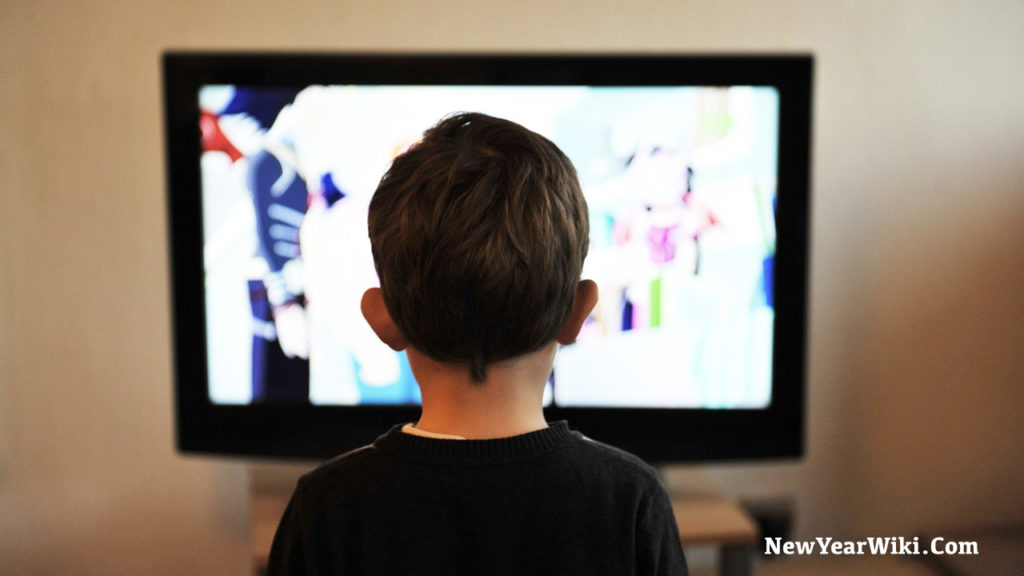 So yeah why lag on here talking about the intro, let us get started with the actual content you are anticipating to read and learn about.
1. Rudolph's Shiny New Year
The movie Rudolph's Shiny New Year is an animated movie that is the second installment of Rudolph the Red-Nosed Reindeer. The movie showcases Rudolph and Santa looking for Happy, the Baby New Year before the ball drop takes place on the New Year Eve.
2. A Very Merry Pooh Year
It is a very hilarious movie to watch. Winnie the Pooh, keeps a gift for Piglet in an empty honey pot and forgets about it. It places the gift wrongly and forgets about it. It keeps on searching for the gift until the New Year arrives. Later Pooh reaches Rabbit's house just to find that he and his other three friends are set to resolute on the New Year to change.
Check –> Best New Year Comedy Movies of All Time
3. Ghostbusters II
It is not an animated movie by the way, but the plot surely makes the kids go aww. A team of retired ghostbusters are required back at work to save the New York City and its people from the evil forces.
4. Happy New Year, Charlie Brown
This highly popular animated comic show designed for kids is a must in our list. It is a very good movie to watch on the Eve as it fills one with so much prosperity. The movie is about a boy named Charlie Brown, who is set to complete his book report in the holidays, but on the other hand couldn't control himself from thinking about the New Year's Eve celebrations.
5. About A Boy
A rich man named Will who is irresponsible starts attending single parent meetings imagining a son. As a part of it, he meets a 12-year-old boy named Marcus with problems. They gradually become friends and exchange their knowledge on how to be a cool kid and how to act as grown up from each other.
Check –> Best Family Movies To Watch On New Year Eve
6. High School Musical
If you want New Years Movies On Netflix For Kids then High School Musical is the one for you. As the name reads, it is a musical movie. A popular high school athlete and academically high rank holder girl get to play roles in school musical and they get close to each other. The both share same passion for music and therefore develop love for each other.
Check –> Best Movies To Watch On New Year's Eve
7. Sleepless in Seattle
A young boy knowing that his father has not come with terms with his mother's death thinks of finding a new love for him. He convinces his father to participate in a national radio talk show with a hope that he finds love again in his life.
These are the New Years Themed Movies For Kids that we can make your New Year utterly special. You can look forward to see more interesting articles on our website. Happy New Year everyone!